2023 Citizen of the Year: Rosemary Dean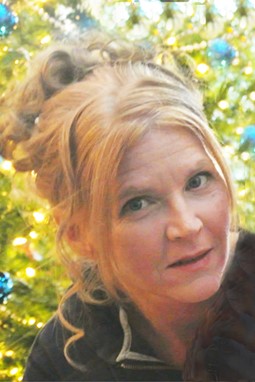 The Town of Tillsonburg is proud to announce that Rosemary Dean has been named the 2023 Citizen of the Year.
"The award is presented to an individual who makes an outstanding contribution to the Town of Tillsonburg, with no expectation of personal gain," explains Carrie Lewis, chair of the Town's Museum, Culture, Heritage and Special Awards Advisory Committee.
"Rosemary has championed a variety of community events and causes over the years," says Mayor Deb Gilvesy. "She's one of those go-to people in the community that's always lending a hand and making things happen."
Dean is perhaps best known for her efforts with the Tillsonburg Tri-County Agricultural Society, the organization that puts on the annual Tillsonburg Fair. The multi-day event brings big crowds to Tillsonburg every August and while the program includes something for all ages, it's always a big hit with kids.
"I love putting smiles on children's faces," says Dean. "Everything I do is for the kids and to make Tillsonburg a better place for families."
In her professional life, Dean recently retired after spending nearly 25 years supporting families through the Healthy Babies Healthy Children program with Southwestern Public Health.
During the pandemic, she decided to organize socially distanced Easter bunny visits for children, and a truck rally in support of local health care workers.
"Rosemary's love of kids has inspired her to do all kinds of things over the years," says Lewis.
Her contributions include helping with the healthy snack program at school, delivering food hampers to families in need during the holiday season, and organizing a Jeep Show and Shine event in support of the Helping Hand Food Bank and Crimestoppers. She regularly appears in costume for the annual Santa Claus Parade and even does appearances for families at children's birthday parties.
Another passion of hers is the Tillsonburg Family Fishing Derby, which she organizes with her husband Mike. The event, which is celebrating nine years in 2023, encourages families to spend time fishing together on Lake Lisgar for prizes.
Dean has also been involved with IOOF Otter Lodge #50, the former Tillsonburg Kiwanis Club and various Town committees including Canada Day, Tillsonburg 150 and the Museum Advisory Committee.
In 2023, she participated in a 10-week Citizen Police Academy at the Oxford OPP detachment in Tillsonburg. She was also recognized by the Provincial Towing Association of Ontario for her support of breast cancer awareness.
"I'm passionate about my family, the family business (Advanced Automotive Towing and Repair) and the Fair Board," says Dean. "But I love volunteering with all kinds of things—even Smile Cookie Day at Tim Horton's. It's amazing what we can accomplish when we all work together."
Dean will be presented with her award on June 20.
Each year, the Town of Tillsonburg's Cultural, Heritage and Special Awards Advisory Committee receives nominations for Citizen of the Year, giving consideration to:
The length and impact of service;
The uniqueness of the nominee's efforts; and
The extent to which the nominee supports and involves other people.
Visit www.tillsonburg.ca/citizen to learn more.